Many people came to express there sadness and their anger with the never ending assassination and violence. The crowds were big, but a large cloud of fear hung over Freedom Square, fear of what the future might bring, fear of the unknown, fear of a civil war that might engulf anything in its path.…

At the end Lebanon's is split into two factions, and this polarization is only increasing. However, no party holds an overwhelming public majority. So the only way out is to sit and talk...…




The picture in the foreground is of the killed minister, the background is the entrance of freedom square already filled with people hours before the official start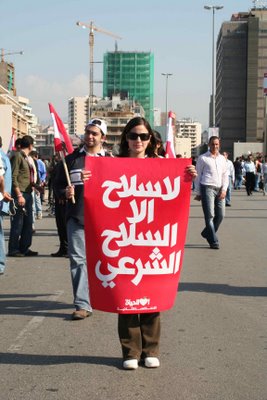 No arms outside the state's (referring to Hezbollah's weapons)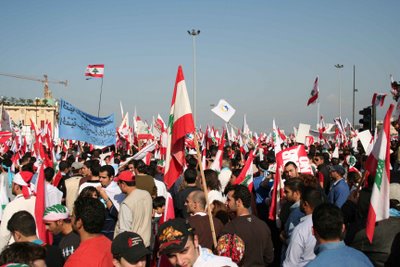 A sea of flags...
A picture of all the Lebanese leaders killed by the Syrians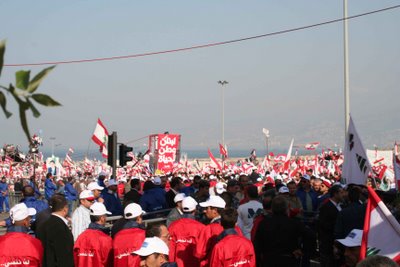 Lebanon, a country for life...